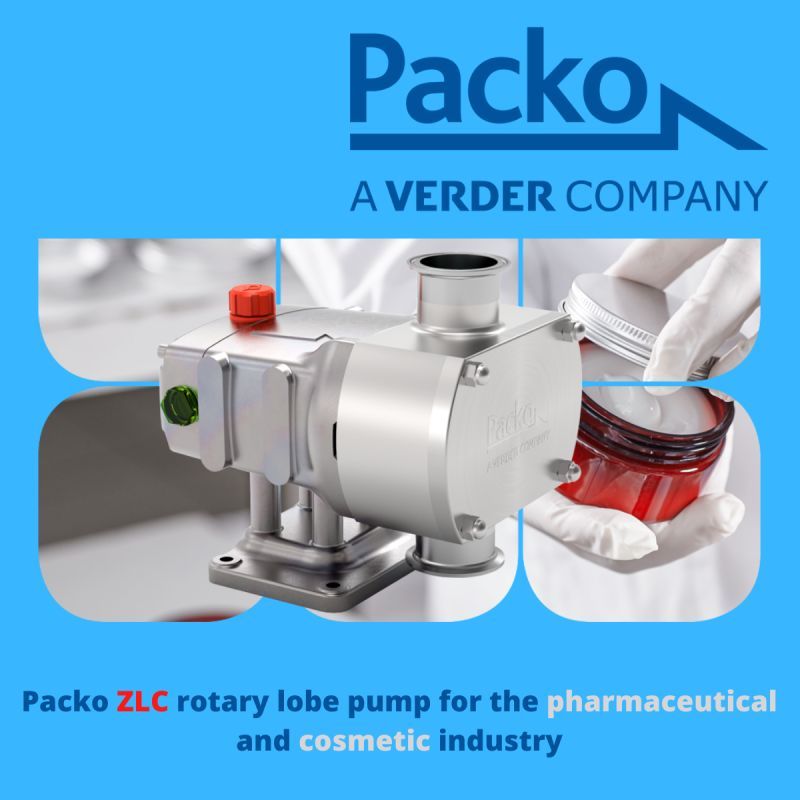 Rotary lobe pump for the pharmaceutic industry
Packo 3A certified pharmaceutical process pumps of the ZLC series are used for the most demanding sterile applications in the pharmaceutical, biotech and cosmetic industry. These perfectly cleanable pumps have their wetted parts in stainless steel 316L , 100% non porous and extremely smooth. Thanks to its crevice-free design and electropolishing as a final surface treatment, the ZLC pump series are perfectly cleanable, resulting in a reliable component into your production process.
The ZLC is the ideal process pump for a wide range of applications, from cosmetic products such as shampoos, gels and personal hygiene products to medical and pharmaceutical substances that require the highest level of safety in terms of handling and hygiene.
A variety of connection options are available such as SMS, RJT, DIN, ISO, Tri-Clamp and Flanges.
Heating jacket on front cover and case are available that require controlling temperature.
JEC Pharmaceutical Rotary lobe Pumps JRZLC series are specially designed pharmaceutical, biotech and cosmetic industry.
-
Easy & robust construction and easy maintenance : less downtime
-
Various rotor types available
-
FDA and USP certified seals
-
Product wetted parts in 316L 1.4404 (standard) or 1.4435 (optional)
-
Mechanical seals placed in flushed area for best cleanability
-
Gearbox in cast iron (standard) or stainless steel (optional)
-
Certified in accordance with 3A and EHEDG offer a perfect CIP & SIP
-
Spring loaded PRV and Pneumatic controlled PRV available
-
Electropolished
Surface finish
≤
0.4
㎛
Ra
-
Maximum pressure : 290psi(20bar)
-
Maximum capacity : 440GPM(100
㎥/
hr
)